–

Message
Kitami Institute of Technology
aims at nurturing human resources
equipped with solid expertise and
broad perspectives as leaders
in the coming generations.
Kitami Institute of Technology (KIT) is the northernmost national university in Japan and is located in Kitami City, the core city of industry and culture in the Okhotsk area in eastern Hokkaido. It is surrounded by a beautiful natural environment with four national parks including Shiretoko, which is a UNESCO World Heritage Site.
With its vision "to nurture people, develop technology, contribute to the community, and work toward a better future" under the philosophy of "Developing technology that harmonizes with nature", KIT's mission, in a time of rapid progress of science and technology becoming more and more advanced and complicated, is not only to provide basic skills and knowledge on specialized fields, but to train the ability to be able to deal flexibly with interdisciplinary fields and newly developed areas.
This university has produced more than 19,000 graduates since its opening who contribute as specialists in various industries in companies and government offices all over Japan and abroad. However, the social situation in recent years has undergone rapid change due to the development of ICT technology. The challenges our world is facing are extremely diversified and complex. In order to respond flexibly to these tasks and to be able to solve them, it is necessary to have human resources with a broad perspective not focusing only on one specific field of expertise, who are able to apply their knowledge, while maintaining reliable basic academic skills and expertise. KIT aims to produce such human resources applying its long experience in education and research while at the same time making necessary changes to be able to face new challenges. For this reason, in April 2017, KIT reformed its system and merged its previously six departments into two interdisciplinary schools. In addition, we offer a variety of active learning subjects and provide a curriculum to refine the ability to solve problems.
We hope to welcome you at Kitami Institute of Technology, where you can fulfill your dreams in a calm environment full of nature and a high-quality learning environment. Let's build a new path for you and the next generations together!
–

Vision
Basic Principle

To nurture people, develop technology, contribute to the community and work toward a better future

Goals

To provide education that motivates students,stimulates creativity and inspires future ambitions
To pursue unique research that is related to the regional characteristics of this area, and which leads to intellectual advancement
To meet the needs of the community, and to provide leadership and contribute to the development of the community
To develop an international mentality among students, faculty and staff, and to promote education and research that has a global outlook
–

International Academic Exchange Agreements
–

Contact
Address

165 Koen-cho, Kitami-shi, Hokkaido 090-8507, JAPAN

●About International Students

Contact:International Center
TEL:+81-157-26-9370
FAX:+81-157-26-9373
Email:kenkyu05@desk.kitami-it.ac.jp

●About Admission division

Contact:Education Affairs Section
TEL:+81-157-26-9167
FAX:+81-157-26-9185
Email:nyusi02@desk.kitami-it.ac.jp
–

Access map
KIT is the northernmost national university in Japan, located in Kitami, Hokkaido.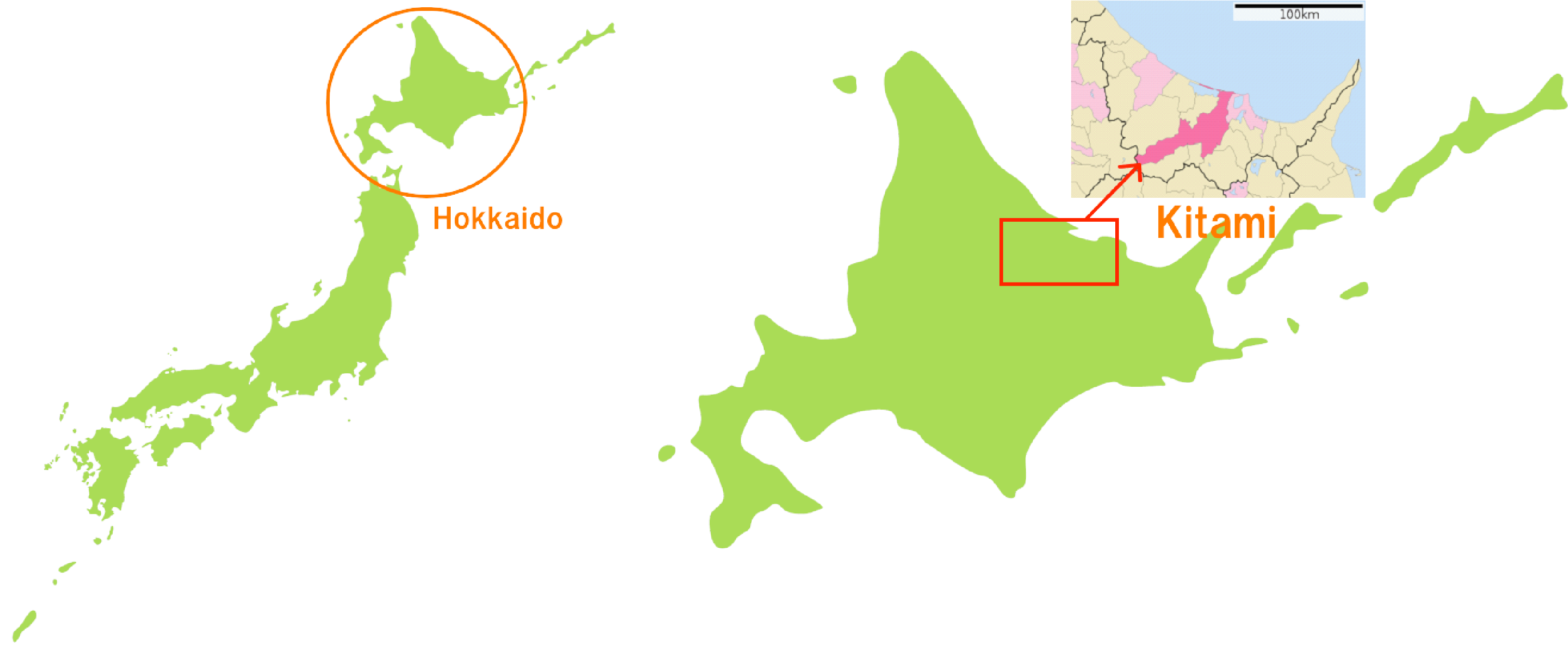 Map around the university