School of Regional Innovation and Social Design Engineering
Intelligent Machines and
Biomechanics Course Program
In addition to dynamics, a basis of mechanical engineering, this program offers applied courses on control
engineering, medical engineering, robotics and other areas. It aims at cultivating students capable of
identifying and solving problems facing a certain region or society and fostering engineers with broad but specialized perspectives and application skills.
Faculty Interview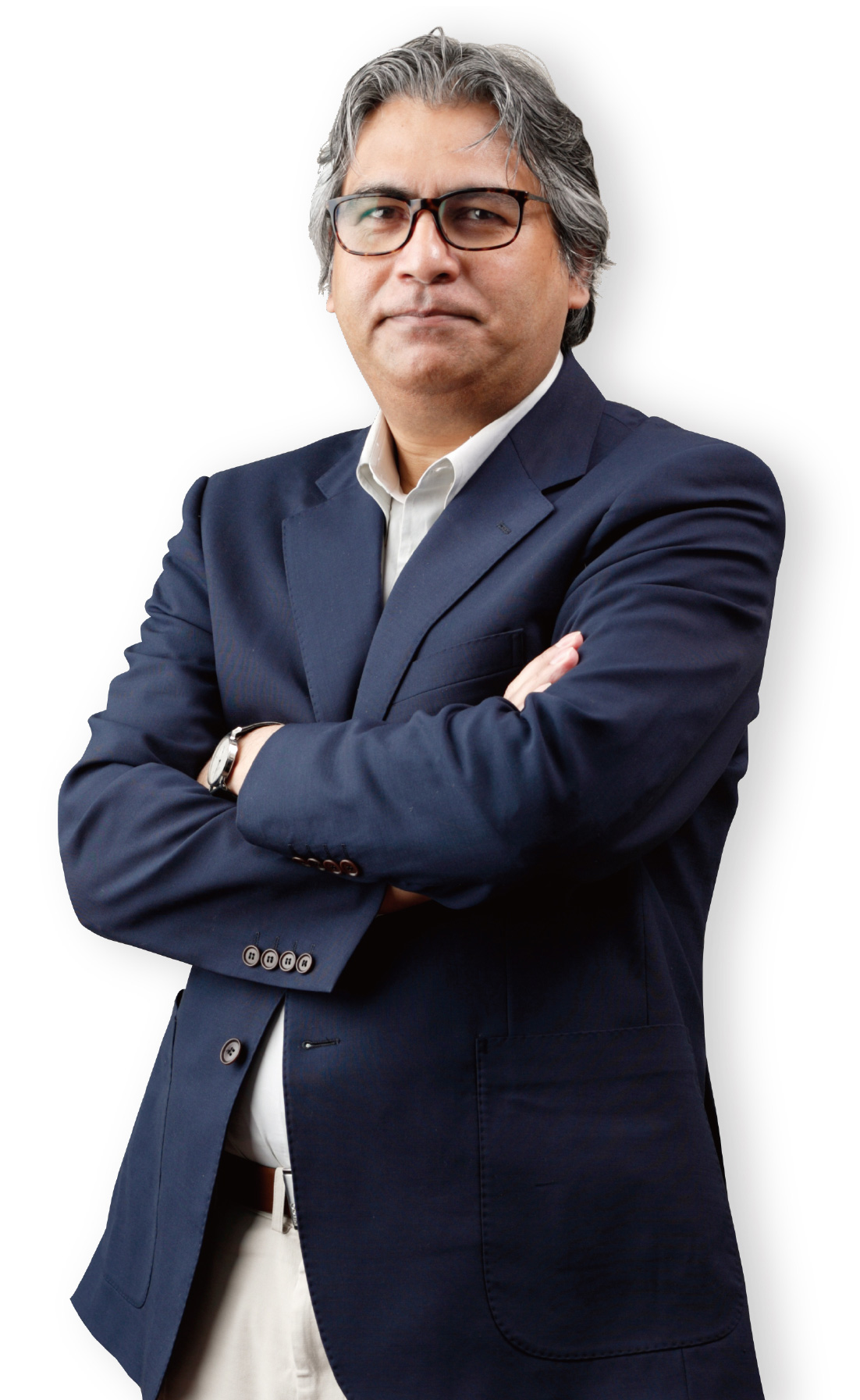 Ullah SharifProfessor
◎Profile: Obtained a doctoral degree in mechanical engineering from the Graduate School of Science and Engineering, Kansai University. Conducting research on 3D printing, Industry 4.0, precision processing, development of sustainable products, design theory and the decision-making process.
Strive to become a superb engineering
talent capable of comprehending and
accomplishing various things.
This course nurtures students' basic academic abilities in mechanics and information-related domains as well as matters related to the living body through such subjects as material mechanics, mechanical dynamics, manufacturing engineering, bionics, medical engineering, robotics, computer science and smart agriculture. Engineers capable of both comprehending and succeeding at challenges are needed today. In this program, students will acquire superb engineering capabilities by learning about artificial intelligence and robot technologies, among others, toward becoming specialists in various fields. Campus life offers you opportunities to take on various challenges. It is my wish to see students grow into adults who can come up with flexible and creative ideas, while brushing up skills through not only engineering studies, but also club activities, part-time work, reading, mastering a foreign language and studying abroad.
Curriculum
Mechanics of Materials I
Dynamics of Machine Systems I
Basic Thermodynamics
Basic Fluid Mechanics
Control Engineering
Mechanical Design I
Computer Programming I
Statistical Processing Method
Fourier Analysis
Bio-measurement Engineering
Practical English
Experiments of Intelligent Machines and Biomechanics I
Comprehensive Engineering on
Intelligent Machines and Biomechanics I
Mechanics of Materials II
Dynamics of Machine Systems II
Basic Electric Engineering
Biomaterials
Computer Programming II
Introduction to Bioengineering
Mechanical Design II
Introduction to Computer-Aided Design
Computer Aided Engineering
Medical Engineering
Robotics
Artificial Intelligence
Experiments of Intelligent Machines and Biomechanics II
Comprehensive Engineering on Intelligent
Machines and Biomechanics II
Biomolecular Engineering
Basics of Image Processing
Essential English Expressions in
Scientific Research and Engineering
Creative Engineering
Computational Mechanics
Theory of Elasticity and Plasticity
Practice of Accurate Processing
Introduction to Engineering Materials
Introduction to Manufacturing Processes
Circuit Engineering for Control
Introduction to Computer-Aided Manufacturing
Mechatronics
Agricultural Machine Engineering
Laboratory Seminar
Applied Thermodynamics
Applied Fluid Mechanics
Production and Quality Control Engineering
Bachelor's Thesis
Topics in Intelligent Machines and Biomechanics
*The description refers to the 2020 academic year curriculum and is thus subject to change.
Lecture
CAE (Computer-aided engineering)

Students learn about CAE technology essential for manufacturing today. This course consists of basic lectures on CAE as well as practical exercises using analysis software actually used in the industry.



Mechatronics

Students learn the basics of actuators, sensors and power transmission.
Students are grouped into small teams, and each will make an autonomous mobile robot. Then they compete in a contest with their robot, which is designed to have themdevelop engineering skills.