School of Earth, Energy and Environmental Engineering
Applied Energy Course Program
In this course, students gain a comprehensive understanding of energy engineering,
which is closely related to machinery, electrics/electronics and chemistry, with topics ranging from gas hydrates,
renewable energy and decentralized energy and energy-saving systems.
Faculty Interview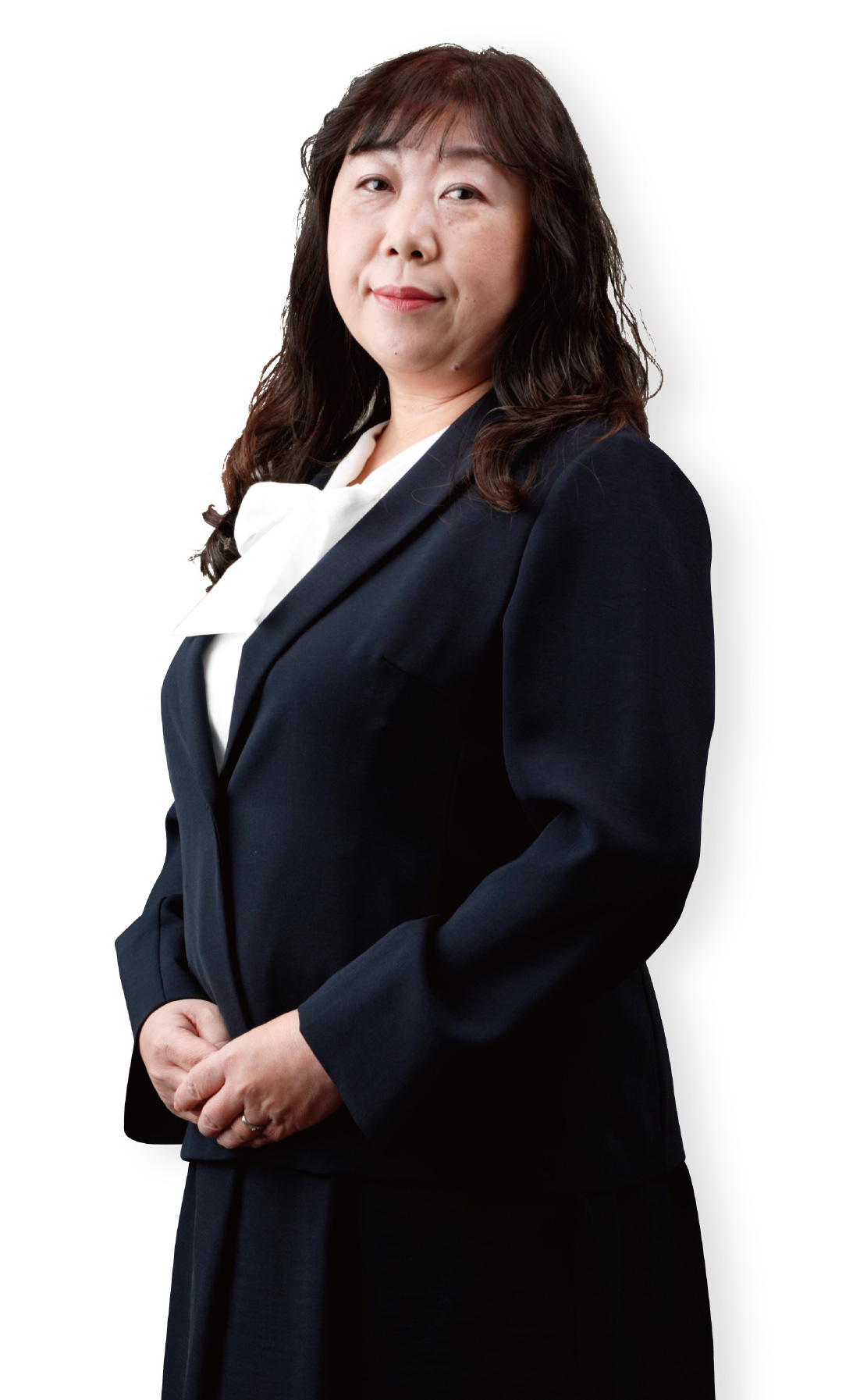 Mayumi TakeyamaProfessor
◎Profile/Graduated from the Department of Electronic Engineering, Faculty of Engineering, Kitami Institute of Technology, before obtaining a doctoral degree in engineering from Hokkaido University. Engaged in a wide range of research areas such as three-dimensional integrated circuits, next-generation supercomputers, a project to visualize specialty goods of the Okhotsk region and a plant factory in space.
Continue taking on challenges
despite setbacks.
Doing so will surely
lead to new discoveries and
forge a new future for you.
The Applied Energy Course has no equal in Japan, allowing students to comprehensively learn about electric, mechanical and chemical aspects of energy. In addition to essential subjects necessary for learning about electricity, including electric circuits, electromagnetism and electronic devices, this course includes basic lectures on machinery such as those involving heat and fluids. In addition, subjects dealing comprehensively with energy such as bioethanol, methane hydrate serve as a pillar of the curriculum. Along with expanded experiments and hands-on learning, students are encouraged to learn and think on their own. Human resources with electricity, machinery and chemistry know-how are in high demand by companies in various fields, including power, automobile, semiconductor, communications, civil engineering and construction. We support students taking on various challenges committed to accomplishing their goals.
Curriculum
Basic Thermodynamics
Basic Fluid Mechanics
Basic Chemical Energy
Electromagnetics
Fundamentals of Power Circuit
Mechanics of Materials I
Dynamics of Machine Systems I
Computer Programming I
Fourier Analysis
Design and Drawing
Experiments of Energy Engineering I
Integrated Engineering for Applied Energy I
Applied Thermodynamics
Applied Fluid Mechanics
Applied Chemical Energy
Electrical Energy Application
Applied Power Circuit
Fundamentals of Energy Conversion
Transfer of Thermal Energy
Electronic Devices
Power Electronics
Energy and Environmental Engineering
Experiments of Energy Engineering II
Integrated Engineering for Applied Energy II
Applied Energy Conversion
Control Engineering
High Speed Thermal Fluid
Bio-measurement Engineering
Electric Power System Engineering
Basic Electronics
Electrical and Electronics Material Engineering
Aeronautical Fluid Dynamics
Engineering of Automobile Engine
Robotics
Practical English
Bachelor's Thesis
System Control Theory
Biochemical Engineering
Introduction to Gas Hydrate Research
Electricity Related Laws and Facility Maintenance
Laboratory on Electrical Energy
Design of Electric Machinery
*The description refers to the 2020 academic year curriculum and is thus subject to change.
Lecture
Basic Thermodynamics

Students will learn about thermal energy conversion based on thermodynamics. This technology is applied to power generation and heat supply systems.
Basic Chemical Energy

Study of chemical energy conversion, based on chemical thermodynamics and electrochemistry, which is appliable to fuel cells and power storage systems.