School of Regional Innovation and Social Design Engineering
Civil Infrastructure Course Program
The course program aims at nurturing professional engineers who can engage in the design,
construction, maintenance and management of social infrastructure for creating the future of the region such as "lifeline systems in cold regions," "an advanced information and communications society" and
"infrastructure facilities suitable for the region" to cope with a chronically low birthrate and a rapidly aging society.
Faculty Interview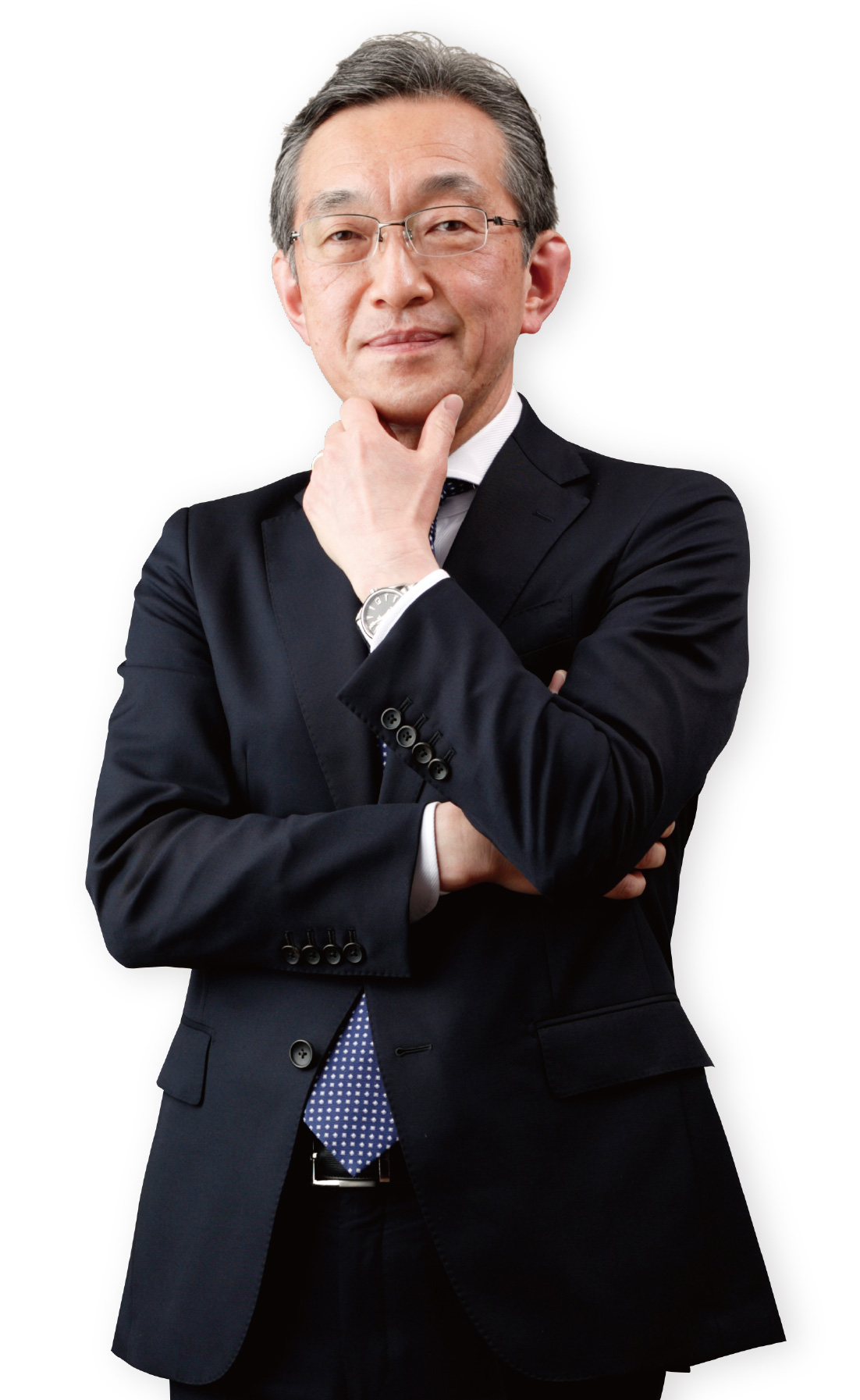 Kiyoshi TakahashiProfessor
◎Profile: ompleted the latter period of a civil engineering doctorate at the Graduate School of Engineering, Hokkaido University. Research interests include urban and transportation planning.
Be curious and accept diversity.
Also, acquire a "thinking engine" by enhancing
the power of perception.
In this course, students learn about "lifelines in cold regions," "advanced information and communication society" and "designing, building, maintaining and managing infrastructure suitable for each region" in Japan's rapidly aging society with a chronically low birth rate. The aim is to foster students who aspire to be employed by construction and construction consulting firms or to become public servants engaged in the management of urban or regional civil infrastructure, by offering fundamental civil infrastructure classes on advanced technologies for managing construction processes, CAD, remote sensing and ICT technologies. The engineering domain is broad and deep, and all aspects are useful for enriching our lifestyle. I believe KIT can offer something that students want to aim at for the rest of their life. It is very much hoped that students will disseminate their ideas and technologies to the world through KIT.
Curriculum
Regional and City Planning
Fundamental Signal Processing
Surveying
Force and Deformation in Structural Mechanics
Construction Materials in Cold Regions
Exercise in Computer Aided
Drawing for Civil Infrastructures
Cold Regions Soil Mechanics I
Introduction to Hydraulics
Traffic Infrastructure Engineering
Practical English
Geospatial Surveying Practice
Experiments on Civil Infrastructure Engineering I, II
Integrated Study in Okhotsk Region I, II
Glaciology
Hydraulic Engineering
Cold Regions Soil Mechanics II
Force and Energy Principles in Structural Mechanics
Reinforced Concrete Structure
Digital Communication Engineering
GIS Practice for Civil Infrastructure
Mathematical Methods for Planning
Highway Environmental Engineering
Water Environmental Engineering
Remote Sensing
Numerical Calculation
Ice Covered Sea Engineering
Project Evaluation Engineering
Prestressed Concrete and Hybrid Structure
Structural Analysis
Construction Technology
Snow and Ice Disaster Prevention Engineering
River Engineering
Harbor Engineering
Water and Wastewater Treatment Engineering
Bridge Design and Drafting
Integrated Study of Career Advancement
Hydrology
Explosives Engineering
Infrastructure Management
Applied Ecological Engineering
Bachelor's Thesis
*The description refers to the 2020 academic year curriculum and is thus subject to change.
Lecture
Integrated Study in Okhotsk Region I, II

Students identify problems facing the Okhotsk region through
classes by guest lecturers, their own investigations and
brainstorming sessions and by finding effective solutions
through teamwork.
Construction Technology

Students acquire basic knowledge about designing and constructing soil structures, which are important and fundamental aspects of civil infrastructure, and learn how to manage construction work using ICT construction and other technologies.